Beauty Rx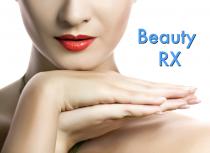 Beauty RX
Brow Design
20 min. $25 +
10 min. maintenance $18 +
Your brows frame your face. The eyes are the window to your soul……you have heard the various sayings, the point is, Brow Design is like a fine art. Make the most of them! We use a combination of a gentle zinc wax and precision tweezing for a meticulous finish.
Lash & Brow Tint
$25 each
$45 both
Wake up with dark lashes and never worry about light brows that need to be filled in with a gentle, quick and natural looking tint.
Makeup Design
30 min.-Natural $50
45 min.-evening $75
60 min. Wedding/special event $150
Add Individual Lashes $30+
On Site: by quote
Whatever the occasion, make the most of hit with a flawless makeup design, applied with only the purest and most refined mineral makeup from ColoreScience Pro and Glo Mineral Professional. Our makeup artists have over 20 years of professional, commercial, photography and bridal experience.
Paraffin Therapy
$25 for hands or feet
$45 for both
Soothe, moisturize and nourish your hands or feet with decadent and luxurious paraffin treatments for your hands and feet. Perfect with any facial or skin treatment and sure to lend the extra bit of relaxation.
Facial & Body Waxing available by quote
$25.00